FBLI Research Component proposal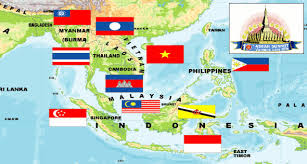 The overarching FBLI research theme is: Using ecohealth approaches to manage ecosystems and health in the context of agricultural intensification in SEA.
The aims are to: 1) conduct transdisciplinary, multi-institutional, multi-country and site-based ecohealth research to generate new knowledge and innovative solutions for addressing specific problems related to agricultural intensification; and 2) link research with knowledge translation and capacity building of young ecohealth researchers in countries participating in the FBLI program.
Rationale
In Southeast Asia, agriculture provides livelihoods for more than half of the total population and is one of the main drivers of economic and social development (Hazell and Wood 2008). Driven by population growth, globalization and advances in agricultural techniques, agricultural intensification (including staple crops, cash crops, tree plantations and livestock rearing) has been widely practiced during the past five decades to produce enough food to feed the growing population. This has led to negative implications for ecosystems and human health. Degradation and depletion of natural resources, emerging and re-emerging infectious diseases (of which many are zoonotic), pollution, and food safety are closely linked with intensified agricultural practices.
This presents a huge challenge: How to take advantage of agricultural intensification while mitigating negative effects to achieve environmental and socio-economic sustainability. To meet this challenge, innovative solutions must go beyond science and technology, and stimulate new ideas, institutions, practices, behaviors, and social relations (STEPS Centre 2010). In addition, many health problems in the region are closely linked to rural poverty, including: lack of safe drinking water and basic sanitation; malnutrition; high prevalence of infectious and parasitic diseases; and poor access to health care and other social services.
Some of these problems may be escalated or mitigated by intensified agriculture practices. A systems understanding of the complex and dynamic interaction between agricultural practices, heath and ecosystems is required before any practical and innovative solutions can be developed. However, this understanding is at an early stage due to inadequate research and knowledge in the region. Ecohealth research has a great potential to contribute to discovering innovative solutions. The research work is carried out by a multi-country research consortium in China, Indonesia, Thailand and Vietnam. There remains scope for the participation of other countries in this region – once the transdisciplinary research teams are built up, and if additional funding becomes available.
Guided by the six key ecohealth principles, the transdisciplinary research teams organized in each of the four countries adopt a site-based, participatory action research approach. This site-based approach is unique. It enables FBLI research teams to work in specific sites with high strategic value, rather than focus on a specific disease or health problem. It also allows a more holistic, open and broad perspective, and facilitate long-term engagement with local communities on developing practical solutions, as well as planning for policy influence.
Research is not a stand-alone component in the FBLI program, but is intrinsically linked to the knowledge translation and capacity building components in the following ways:
Research generates knowledge and provides evidence to inform policy making and strengthen policy advocacy. Good research can "demonstrate" how an ecohealth approach can make a difference in addressing complexities in the interfaces of health, environment and development, which policy makers need to see to believe before findings may be scaled-up.
Research provides opportunities and sites for engaging students and future leaders who are involved in the FBLI capacity building activities. "Learning by doing" is a good way to equip people with insightful understanding of how ecohealth is applied in reality. Research can also supply real cases to support the development of training curricula and programs targeted at different audiences in this region.
Objectives
The research component has five main objectives:
To generate knowledge on the links and interactions among agricultural practices, ecosystems, poverty alleviation and health in specific study sites and in the region.
To develop practical and innovative solutions to address health and environment problems identified together with communities and local stakeholders in the study sites.
To involve young scholars and students in the research teams, and provide them opportunities to understand research work at the community level.
To engage with local policy makers during the early stage of the research process, and to inform them about research findings in a timely manner.
To publish papers in international journals in order to disseminate research findings to broader audiences interested in ecohealth.
Key research questions
The research work at the strategic study sites is guided by the following key research questions during the scoping and action research phases:
Scoping phase:
What are the specific types of agricultural intensification and drivers in the selected study sites and in the region?
What are the health and ecosystems issues associated with agricultural intensification in the selected study sites and in the region?
What are the important issues prioritized by the local community, policy makers and research team?
What are the existing responses of different stakeholders?
How to address the identified issues via an ecohealth approach to achieve better agricultural practices and sustainable development in the selected sites and broader areas in Asia?
China: Yuanmou County, Yunnan Province
Indonesia: Pangalengen, Bandung District, West Java Province
Thailand: Chachoengsao Province
Vietnam: Chi Linh District (Chililab), Hai Duong Province

Controlling pesticide use
Promoting better water management practices
What is the health impact of the new generation of pesticides?
How to reduce the use of chemical pesticide use while maintaining high-yield agricultural production?
How to better manage water—in a context of water shortage – to reduce water-borne diseases and increase agricultural production?
Promote integrated pest management (IPM)
Health promotion at community level
Form farmer water usage associations
Improper hygiene and sanitation
Several potential causes of inferior quality and quantity of dairy milk production and other agricultural products
Has the agricultural use of pesticides and fertilizers impacted milk products, agricultural products, and ecohealth in the area?
Improve farming practices
Improve hygiene and sanitation
Increase community participation in decision-making and action
Action research phase:
Methods and steps
In the research process, various research methods derived from different disciplines are used, as appropriate and when needed, including qualitative interview, quantitative survey, participatory rural appraisal techniques, and laboratory testing.
In conducting the research, the following steps are taken:
Build up the country research teams
The first step is to build up the transdisciplinary and multi-institutional country research teams in China, Indonesia, Thailand and Vietnam. Ideally, each team will include: a social scientist, a health expert, a veterinary expert, an ecologist, young scholar/student, and a policy maker – with overall good gender balance. The policy maker is selected from the policy alliance group formed in each country to spearhead the knowledge translation component, and the costs to support the participation of this person in the research team are borne by that component. The RCG members play an important role in organizing this team in their respective countries.
Select research sites and topics
The selection of strategic study sites in each country is based on the following criteria: higher prevalence of health problems or policy issues; greater potential for scaling-up or policy influence; cooperation of local stakeholders; reasonable accessibility; appropriateness for field practice of students/future leaders; and scope for comparison among countries. The relative value of the sites will be given priority, rather than their representativeness.
The teams also decides on a possible research topic under the overarching research theme of agricultural intensification, and each country research team develop a proposal with multiple objectives for scientific research, intervention/training, policy advocacy, dissemination, and fundraising (from other sources), as well as working plans for achieving those objectives.
As part of the FBLI proposal development process, each of the four countries has already identified a possible strategic study site as follows:
The table bellow provides an overview of the proposed study sites and possible entry points, research questions, and interventions.
Study sites

Possible entry points

Possible research questions

Possible interventions

Yuanmou, China

Pangalengen, Indonesia

Chachoengsao, Thailand

Ecohealth approach to implement best practices among communities associated with rubber plantations in order to reduce their risk of vector-borne diseases

Why and how does the expansion of rubber plantations in eastern Thailand increase the risk for vector-borne diseases?
Are there innovative solutions and best practices related to rubber plantation management that could reduce disease risk?
Could behavior and livelihoods of workers in rubber plantations be changed to reduce vulnerability to vector-borne diseases?
Implement effective and innovative vector surveillance and prevention strategies by local stakeholders
Implement health education to increase knowledge and promote best practices to reduce risk of vector-borne diseases associated with rubber plantation expansion
Waste from livestock and humans recycled as agricultural fertilizers and aquaculture feed, but are usually not managed properly, thus affecting human health and the environment
How and to what extent do current animal waste management practices affect human and environmental health?
What are the innovative solutions/tools to better manage animal and human waste to reduce health and environmental risk?
How to best promote acceptance of innovative waste management solutions by local communities and adoption by policy makers?
Use innovative solutions/tools to better manage animal and human waste to reduce health and environmental risks
Promote innovative solutions/tools to policy-making bodies in Vietnam so that there is policy change regarding waste management
New systems knowledge generated on the links among agricultural practices, ecosystems and human health in the strategic study sites
Innovative solutions developed to address problems identified by local stakeholders in the study sites
At least eight papers published in international journals during five- year period
Ecohealth approach recognized, accepted and appreciated by local stakeholders
Hazell P, and Wood S (2008). Drivers of change in global agriculture. Philos Trans R Soc Lond B Biol Sci 363:495-515.
STEPS Centre (2010). Innovation, Sustainability, Development: A New Manifesto. STEPS Centre, Brighton, UK.

Chi Linh, Hai Duong, Vietnam
Conduct scoping study and literature review
The country research teams conduct a scoping study in their study sites to gain a comprehensive understanding of the health and ecosystem issues related to agricultural intensification. At the same time, the research teams also review and synthesis the relevant literature, mainly in local languages, to build upon the learning from others. This is done in close collaboration with the knowledge translation teams, who focus on reviewing the international literature. These systematic reviews are shared with partners involved in all the FBLI components.
Hold regional training and research design workshop
This event is held once the country research teams have completed their scoping study and literature review. A training workshop on ecohealth principles and participatory action research is delivered by the ToT subcomponent to equip the research teams with needed knowledge and skills (see ToT work package 3). A mentor team consisting of external experts may be invited to give inputs to help the research teams to improve their research design. However, decision-making power should be retained by the country research teams and the RCG, accompanied by a workable accountability mechanism. In fact, the proposed process will no longer be "pure research" but will nurture the development of leaders and best practices in ecohealth. The mentor team may also provide ongoing technical support at key stages of research implementation – based on the evolving needs of country research teams.
Implement the research plan
Selecting entry points for in-depth study. After the regional training and design workshop, each country research team work at their site with the local community and policy makers to prioritize the key issues for further in-depth study. These prioritized issues serve as entry points for the long-term engagement of the research team.
Pilot interventions. The research teams work with local communities and stakeholders to explore and pilot innovative solutions to address the identified health and ecosystem issues.
Internal monitoring and evaluation. Internal M&E through participatory action learning will be an important aspect of the research work. This will enable monitoring of progress and facilitate self –reflection among the research teams and their boundary partners.
Convene annual regional review meeting and other events
Annual regional meetings are organized to review research progress, identify and solve problems, and enable sharing, comparative analysis, and mutual learning among country research teams. The RCG also facilitate opportunities for research team members to participate in regional and international events to promote exchange, exposure and policy advocacy.
Organize final synthesis and dissemination workshop
A final synthesis and dissemination workshop will be held toward the end of the FBLI program to deliver findings from this research to policy makers and other stakeholders.
Outputs
Key outputs from the research component include the following:
References
Hazell P, and Wood S (2008). Drivers of change in global agriculture. Philos Trans R Soc Lond B Biol Sci 363:495-515.
STEPS Centre (2010). Innovation, Sustainability, Development: A New Manifesto. STEPS Centre, Brighton, UK.